We hope you can join us for one -- or maybe several -- of the special events we have planned! For any questions, please email us at elves@kriskringl.com. To pre-order a piece to have signed at one of these events that perhaps you're unable to attend in person, please just leave us a note at checkout on your order from www.kriskringl.com.

Saturday, September 23 | Autumn Leaf Festival
Inner Beauty Artistic Director Trieste Cordova will live demonstrate the ancient technique of painting glass ornaments from the inside. Trieste will also sign the hand-painted ornaments. We are excited to also feature at this event, Inner Beauty Artist Candice Ann who is local to Leavenworth!
We'll host a giveaway of one of Candice's Inner Beauty ornaments – no requirements to enter the giveaway – and we'll be offering a special promotion price on a beautiful ornament called Kris Kringl Comes to Town by PNW Artist Dona Gelsinger.
Saturday 1PM – 4PM
Sunday 10AM – 2PM
~*~*~*~*
Saturday, September 30 | Oktoberfest #1 Weekend
Village Designer Paul Lundberg from Department 56 will sign Village pieces and demonstrate creative displays. At the top of every hour of the event from noon to 4pm, we'll demonstrate how to build your own Village Vignette. Themes will include: Harry Potter, North Pole, Halloween, and A Christmas Story!
For every $100 you spend at the event, you'll receive a raffle ticket for your chance to win one of the Village Vignettes at the live drawing outside on our sidewalk at 5pm.
Saturday 12PM – 4PM
~*~*~*~*
Friday, October 6 – Saturday, October 7 | Oktoberfest #2 Weekend
Master Woodcraftsman Ringo Mueller visits all the way from his workshop in the Black Forest of Germany to conduct live wood carving using a lathe. Ringo will demonstrate how Christmas pyramids, smokers and nutcrackers are made, and he is available to sign pieces too.
Visit to watch your very own free carved tree be made, and enter to win an enchanting Christmas Pyramid with Candles – no purchase necessary!
Friday 2PM – 6PM
Saturday 12PM – 8PM
~*~*~*~*
Saturday, November 25 and Sunday, November 26 | Village of Lights Festival
Northwest Craftsman Dave Francis –renowned for his hand-carved and hand-painted Santas –will conduct live carving demonstrations. Each original is highly unique and collectible! Both original wood santas and resin replicas are available. Everyone will have the opportunity to meet Dave and have him personalize a piece especially for you.
We're excited to host a giveaway of one of Dave's large santas. For every $50 you spend, you'll get a raffle ticket for your chance to win!
Saturday 10AM – 6PM
Sunday 10AM – 2PM
~*~*~*~*
Sunday, December 10 | Village of Lights Festival
Emanuele Fontanini of Fontanini visits from Italy (his only stop west of the Mississippi River!) to sign hand-painted nativity pieces.
Enter to win a Fontanini Nativity Set of your very own at this special event!
Sunday (time TBC)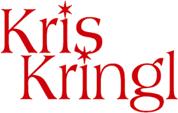 More Info on the Events Tab of our Facebook Page and at KrisKringl.com
Recent Posts
We hope you can join us for one -- or maybe several -- of the special events we have planned! For an …

Kris Kringl is proud to present Trieste Cordova!Saturday, September 23 and Sunday, September 24 we a …

Kris Kringl is pleased to host Department 56 Artist Paul Lundberg! SATURDAY, SEPTEMBER 3012 PM …