Kris Kringl is proud to present Trieste Cordova!
Saturday, September 23 and Sunday, September 24 we are delighted to host artist and creator of Inner Beauty Gifts at Kris Kringl in Leavenworth, WA. This weekend coincides with Autumn Leaf Festival – Leavenworth's longest-running festival; returning this year to celebrate its 60th festival. Highlights include food booths, music in the park, kid's parade, and the Grand Parade with the 2023 Royal Lady at noon on Saturday.
Trieste is a master reverse glass painter and she will be demonstrating this art form all weekend long at the shop! Additionally, Trieste is happy to sign your Christmas ornaments, as well as personalize them with a message of your choice (a wonderful gift opportunity!).

We hope to see you and have you meet the wonderful Trieste on Saturday 1 PM - 4 PM and Sunday 10 AM - 2 PM.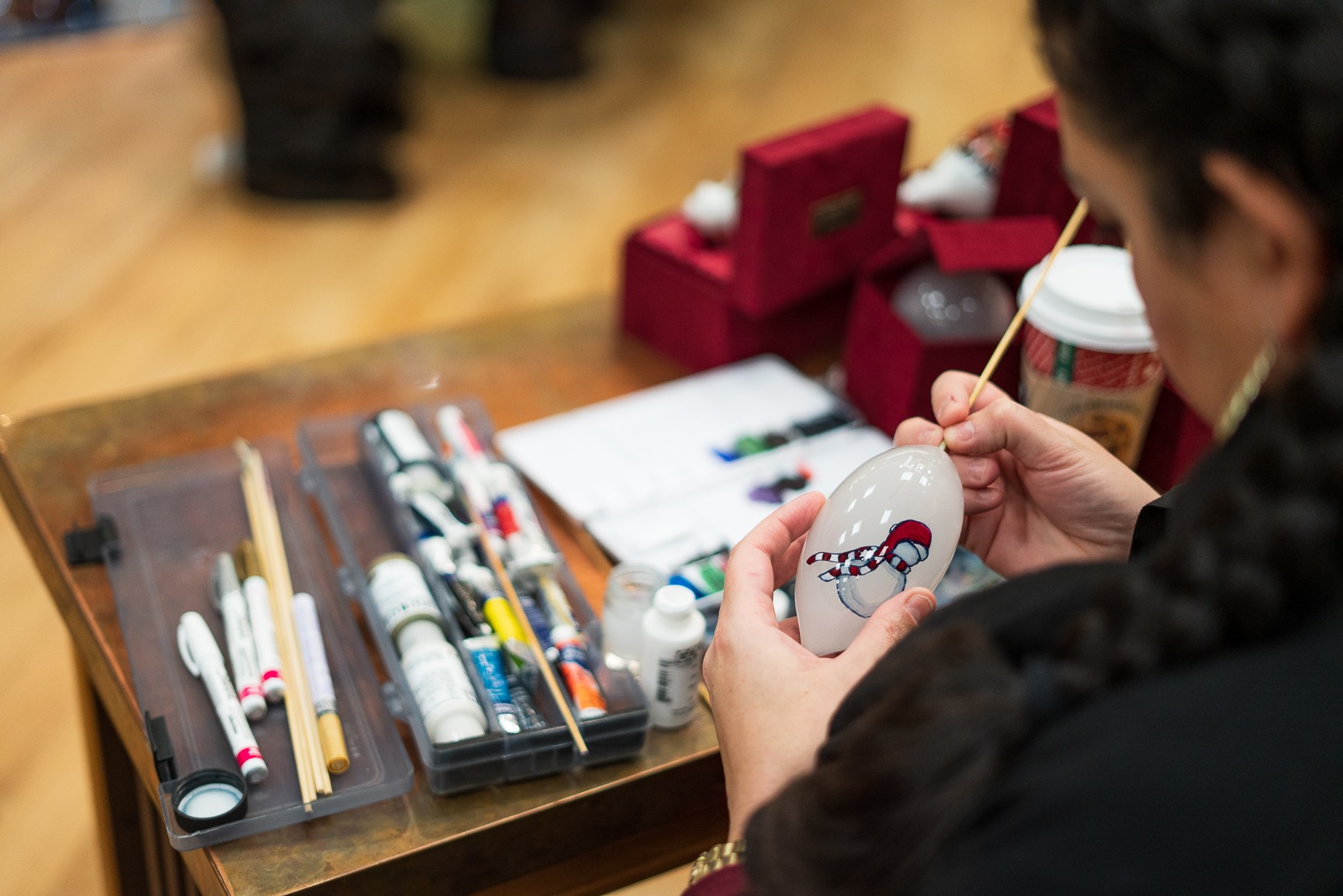 About Inner Beauty Gifts
Inner Beauty ornaments are truly unique because they are individually hand-painted from the inside. Using a specialized set of handmade brushes and an extremely steady hand, each artist creates an image that will last for generations. You can explore our extensive ornament collection in store and online at kriskringl.com/inner-beauty/
Recent Posts
We hope you can join us for one -- or maybe several -- of the special events we have planned! For an …

Kris Kringl is proud to present Trieste Cordova!Saturday, September 23 and Sunday, September 24 we a …

Kris Kringl is pleased to host Department 56 Artist Paul Lundberg! SATURDAY, SEPTEMBER 3012 PM …