Kris Kringl welcomes back Emanuele Fontanini!
Emanuele Fontanini, a member of the Fontanini family will greet guests and sign items from the Fontanini nativity collection purchased at Kris Kringl on Sunday, December 10. He is travelling all the way from Italy -- Kris Kringl is his only stop west of the Mississippi River -- and we hope many people take advantage of this opportunity! If you cannot attend in person December 10th, but would like to still have a piece signed -- we would be happy to fulfill an online order for you and either ship the signed piece or hold it for pickup at a later date.
Shop Fontanini: KrisKringl.com/Fontanini
No RSVP required. We hope to see you for this wonderful event during Leavenworth's Christmastown: Village of Lights festivities!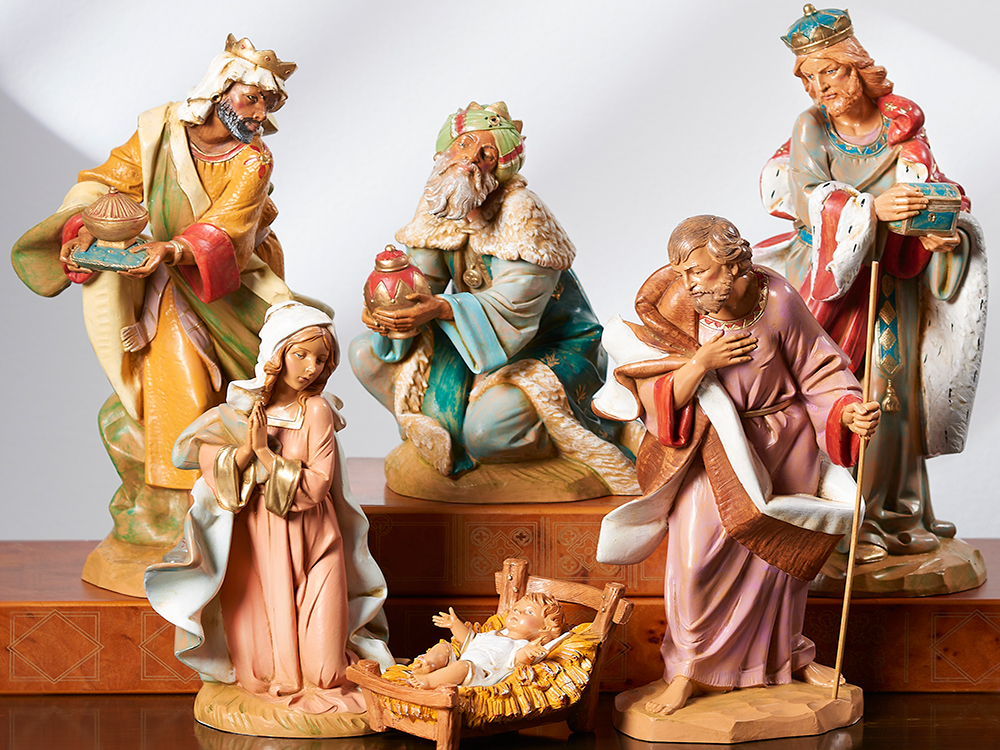 About Fontanini
Fontanini is one of the most well-known companies that produces of nativity sets and figurines. They are known to be extremely detailed and almost life-like as each piece is hand painted. They are also known to be incredibly durable, which means that children can play with them with out fear of damage.
Emmanuele Fontanini, a trained Italian artisan, opened the doors to his first shop back in 1908. Since then the company has remained in the family hands. Fontanini, the company, has always been in control of the family, with each generation having its turn to lead the company. It's now run by Emanuele's great-grandchildren. Though they are not artisans, they still oversee the tiniest details of each figurine and set piece through production.
Creating a new Nativity figurine or set piece is a very detailed process that can take up to two years to complete from beginning to end, and the Fontanini family is involved in every step.
First, a design team which includes the Fontanini family as well as top sculptor Elio Simonetti draws up designs for the new piece. After designs are modified and approved, Simonetti goes to work, creating the prototype of clay.
After its approval by the Fontanini family, Simonetti re-creates his sculpture in beeswax form which is then used to create the molds for the figurines to be mass-produced with. This version of the figurine or set piece includes all necessary details that would appear in the final product.
The figurines themselves are made using a high quality polymer resin. This means that each figurine is going to be very resistant to breaking or chipping and will stand up to even the busiest of children, while still being able to retain its quality detail.
Once the figurines themselves are created, they go off to the homes of several skilled artisans to be painted. They are not painted completely from top to bottom by one painter, but rather they are painted section by section, person by person in a painting group, sort of like an assembly line. For instance, the robe will be painted by one person, followed by another person painting the belt, followed by a third painting the hair. Everything is painted by these artisans with the exception of the eyes and other detailed facial features, which are left to be painted by master painters who can capture the essence and bring them to life.
Not only does the hand painting process lend heirloom quality to Fontanini Nativity pieces, but it also gives each figurine a uniqueness, as every painter stamps each figurine with his or her own personality.
Over a hundred years of quality and tradition in the art of creating statues, that have last over four generations.
This is the business card of Fontanini company, established in 1908 in Bagni di Lucca. A brand that has become, internationally, a synonym of an expression of high class craftsmanship and in most part of the world is associated with nativities and religious articles of high quality.
The generational success of the company is in the awareness that its production must have the characteristics of always: warmth, sincerity, love and passion of all those who contribute to the creation of these marvellous pieces, sure that the desire to continue the ancient tradition is the key to future success.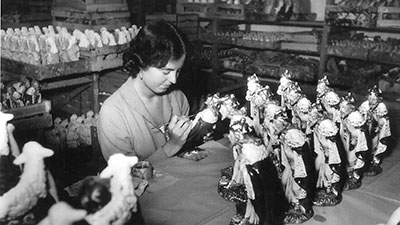 Recent Posts
We hope you can join us for one -- or maybe several -- of the special events we have planned! For an …

Kris Kringl is proud to present Trieste Cordova!Saturday, September 23 and Sunday, September 24 we a …

Kris Kringl is pleased to host Department 56 Artist Paul Lundberg! SATURDAY, SEPTEMBER 3012 PM …